Posted in
Uncategorized
on 03/26/2011 09:57 am by admin
Scholarship Presentations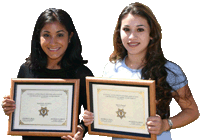 Tuesday, May 17, 2011
Vallejo's Mexican Restaurant
1100 O Street, Sacramento CA 95814
6:00 PM to 8:00 PM
Complimentary hors d'oeuvres and beverages will be served
Please join the Sacramento NLPOA Chapter for our annual Scholarship Awards presentation honoring our future leaders. All NLPOA members, family and guests are encouraged to attend in support of our community outreach efforts.

Sacramento NLPOA – Reading Program
Police Officers Needed in Portland
Testing in San Jose CA May 21-24, 2011
Bay Area Recruitment 2011
May 21-24, 2011 – San Jose, California
The Portland Police Bureau will be officering its police officer exam for two of the first three phases of the testing process (written and oral board) in San Jose, CA May 2011. Applicants will be required to successfully complete the Physical Abilities Test (Phase II) upon conditional offer of employment and will be completed at the time of the Psychological and Medical Evaluation Phase.
Click on the link for more information:
www.joinportlandpolice.com/bayarea
The Sacramento Chapter was founded in the early 70′s by Deputy John Parraz from the Sacramento Sheriff's Department. The Chapter was one of the first three founding Chapters in California and now the Latino Peace Officers Association is a National Organization with chapters in almost every state of the Union.
The Sacramento Chapter has given thousands of dollars in scholarships to deserving students and has developed conferences, workshops and mentors to help qualified citizens obtain a career in law enforcement.
"No one can do everything but everyone can do something" If you would like to become part of an active organization, and want to do something for your community, become a member of the Sacramento National Latino Peace Officers Association. Our membership consist of sworn and non sworn individuals who want to serve their community and make Sacramento a better place to live for all people.
All charitable donations and memberships are tax deductible. The Sacramento Chapter is a 501 C (3) Non Profit Organization. Just fill out our membership application and mail in your membership. Memberships are open to all in the greater Sacramento area. Also, if you live outside the Sacramento area you can become a "member at large" with the Sacramento Chapter.
Sacramento NLPOA Membership Application

Sacramento NLPOA Scholarship Application

Our Partners: Sacramento Sheriff's Toy Project